How To Know If Your SEO Company Is Doing A Good Job For You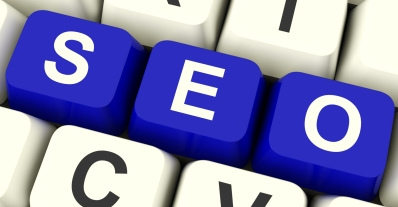 There are a number of factors to look at when analysing how successful your SEO is, a crucial one is the company you have chosen. You will no doubt be constantly inundated with offers from potential suitors, striving to get your business. It seems every SEO company wants to work with you, but do you want to work with them?
The first thing to understand is what they would actually do for you. SEO is such a broad subject, and businesses can be conned into thinking they're getting something great for minimal investment. There are still hundreds of companies out there offering SEO, without any understanding of what Google is actually looking for.
Mainly though, the key driver for great SEO, is link building.
How can I see what links my SEO Company are building?
There should be a plethora of channels where you can see your SEO company's link building; great SEO should have regular streams of fresh content being added to your website and to your social channels like Facebook, Twitter, LinkedIn, and Google +.
What is important to remember though, is that SEO done well takes time. SEO is about improving your organic or natural listings. There is nothing organic or natural about going from page 10 on Google to page 1 in just a few days! With fresh content being added regularly, search position increase should be gradual. An SEO program should be considered as a long term investment, and done for a minimum of 12 months.
Too often, people expect quick results, and are often promised quick results, but it is very rare that this can happen for the reason above. If you do get results quickly, it's important to understand how they got there, as they would have probably used some underhand tactics to get there!
SEO Companies – how do you know what they are doing?
There are usually two types of link building SEO companies. Good companies and lazy companies. The challenge that you face as a business owner is really understanding what they are doing and how they are building their links.
Good link building takes time, which we all know in business, is a commodity very few people possess! This is one of the reasons why you don't do your SEO in house. However, have you considered how much time your SEO company will spend on your website?
The Internet has been a fantastic tool, but it has come at a price. We have, as a nation become incredibly lazy. Few people are prepared to work for things anymore. The retail industry has been hit, everything is done online now. Some of us can't even be bothered to fire up a computer to look on the internet; we just sit and get our smart phones out!
That's why there are so many businesses starting up in SEO. They see it as an easy option. Simply put, Google is a computer, and every computer that has ever been invented someone has tried to cheat it! Google is no different; SEO companies are building links to irrelevant sites, creating automatic links, churning out links using software that they've downloaded for free.
Good SEO companies take the time to create links manually, writing blogs, unique articles, not the same article reworded 100 times. Therefore to get where you need to be, can you really be getting great SEO for £50 a month? I highly doubt it, unless you are in a really niche industry like making bell ropes for churches, or something else extremely obscure!
SEO Companies – How to assess their work
One of the first things to check when exploring how good your SEO company are, is to check the fundamental part of SEO, the 'on-site' optimisation. This is the text that Google reads to understand and decipher the relevance of your website. You may have heard terms like "meta tags" or "title tags" before, and these are fundamental to good SEO. However, who provided the keywords? Good SEO companies will conduct extensive keyword research into the best phrases to target for you as a business, which will help you generate the right type of traffic to your site to give you the best chance of getting enquiries or sales.
Poor SEO companies, on the other hand, make you provide them with the keywords to work with, and have no real care whether it makes you money or not, their primary goal is to get you to page one, they can do that very easily if they target phrases that very few, if any people actively search for.
Communication is Key
One problem the SEO industry has faced over the last few years is the communication side of things. Lots of business owners often end up frustrated as they struggle to get any information out of their SEO Company; they are constantly being passed from one person to another and never really understand what their SEO Company is actually doing for them.
Good SEO companies communicate on a regular basis, explaining the work that's gone in to the last month, the improvements that have been made and the adjustments that need to be made to the campaign to make it as effective as possible. They should always be available, and if and when required, meet in person. At the same time constantly checking how it is working for you and your business. How many sales, what sort of enquiries, level of traffic, brand exposure are all topics that should be discussed by your SEO company.
This is the most important factor, as the best way to check whether your SEO company is doing the right things to your site, is to actually talk to them. All you have to hope is that they actually want to talk to you!
Article by Andy Gibbins
photo credit:
SEOPlanter
via
photopin
cc<